Hello everyone!!! Remember when I said I was excited to share a few things with you guys? Well, I can finally share another one! My amazingly talented friend, Becca, over at
Expressions
is going to be making some guest appearances on my blog as my own little DT!!! You are going to SWOON over her creations, starting with this unexpected little number right here...enjoy her post, and be sure to leave her a little blog love! :)
I'm excited to be starting some design team duties with my friend, Amie Kiger, over on her blog at
Mimi, Myself, and I
. We "met" when we were both on the design team over at
Color My Heart
. For my first card, I wanted to put a different spin on both a stamp set and paper pack.
Here's the supply list (with links for your shopping convenience):
I wanted to show you a picture of the stamp set so you could see how I created the "Oh, snap."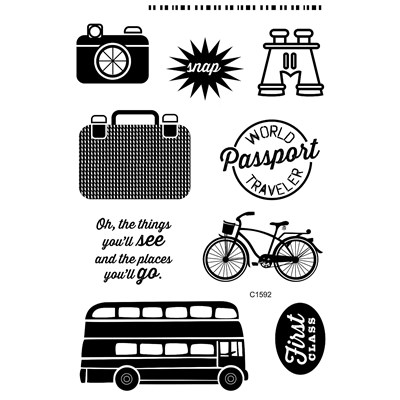 I stamped "snap" in Smoothie then very carefully inked just the "Oh," from the sentiment in Black and stamped it on top of the "snap." I used the micro-tip scissors to cut out the "snap" leaving a border.
When you combine the custom sentiment with the weave paper from Seaside, and add the Smoothie color, the entire card has a completely different feel than what either the stamp set or paper indicates. But that's my point. Versatility is only a "hey...what would happen if" away!
Until next time,
Becca
--
OK, it's Amie again! :)
Don't you just ADORE what she did with that stitch guide??? I am really going to have to play with mine soon!
Now is a FANTASTIC time to pick up any of these products--especially those glittery puffy stickers that will not be available on my website after March. Yikes! Shop my
March Madness Mystery Hostess link
, and you could be chosen as the Hostess with the Mostest who gets to choose $25 or more worth of CTMH goodies FREE! Join by April 7th to qualify to win! Get more details on
MY POST HERE
.